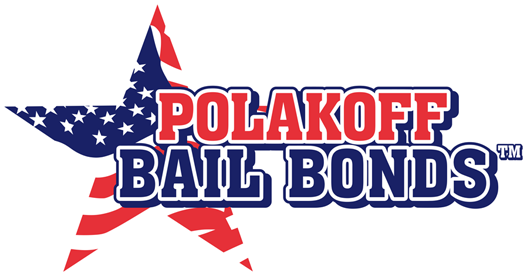 "YOUR FREEDOM STARTS HERE" ™
Polakoff Bail Bonds Orlando
3708 S John Young Pkwy STE A, Orlando, FL 32839
"Directly Across The Orlando Jail!"
Central Florida's premier bail bond company, 46 years continues business with experienced bilingual agents call us first 407-422-6666 . Located directly across the jail. All forms of payments & payment plan. CALL NOW FOR Immediate service.
The Established Orlando Bail Bond Company ( Polakoff Bail Bonds Orlando, Florida – Orange County, Florida ) Polakoff Bail Bonds is a licensed Orlando bail bond agency providing the fastest, most reliable service to residents of all counties in Florida. We can arrange for the posting of bail bonds in all states. Our Licensed Bail Agents have well over 100 years of combined experience in writing bail. Our resources enable us to help our clients quickly locate family members, loved ones and friends.  Our office never closes and is staffed around the clock 24-hours by a licensed, professional agent.
Highly Rated – 5 Star Reviews
In Business for 40+ Years
"Went in not knowing what the process is and Jackie was absolutely amazing. She was extremely helpful. She made the whole process smooth. Absolutely go here for bonds "
"Amazing service by Kahlil he did more than I expected, a real human that feel and understand any situation, after bonding my son I feel so much relief and positive about my son case. Go and see it for yourself, you won't be disappointed. Thanks Kahlil"
All Major Credit Cards Accepted
Can't visit?
Bail over phone with A credit card.
Your safety is our priority at Polakoff Bail Bonds. That's why we offer several different payment options, including pay by phone with a credit or debit card. All major credit cards are accepted. Click the button below to call us now.
Types of Bail Bonds Service We Provide
State bonds posted in all states.
Federal bonds posted nationwide.
GPS monitoring devices available
Immigration bonds posted all throughout Florida
24/7 Staffed with licensed multilingual bonds person on premises.
Payment plans, ZERO interest.
Flexible financing options.
Guaranteed bail confidentiality.
Orlando Bail Court Date Check
Do you need to look up an inmate fast? Just click the button below to visit our court date lookup page.
Please call us at (407) 422-6666 for more bail information as well as inmate lookups.
Our Bail Vision Statement
Bail Bonds Orlando Polakoff Bail Bonds is number 1. We are the most recognized, acclaimed and respected bail and bail services provider in each market we serve. Our four-decades of experience and bail knowledge gives us a competitive edge. We never rest on our laurels but strive to always improve. We continuously seek perfection and deliver to each and everyone of our clients, our concierge customer service.
Bail Bonds Orlando Polakoff Bail Bonds is the premier bail bond provider and bail bond agency, within the bail industry. We are committed to the care and attention to detail that ensures the best of all options for our clients. Our actions are continuously guided by our solid and uncompromising principles, with a determination and commitment to an unrelenting pursuit to serve our clients. Polakoff Bail Bonds is passionately committed to ensuring that you are fully satisfied with our service.
Polakoff & Abbott Bail Bonds believes:
In The Constitution & Your Constitutional Rights to: 
The Bill Of Rights
The Eighth Amendment
Excessive Bail Shall Not Be Required
Being Released Prior To Trial
Our Client's presumption of Innocence
Bail Bonds Orlando All clients of Polakoff Bail Bonds are entitled to our highest levels of service, respect and professionalism in a fair and non-judgmental manner. We embrace diversity and tolerance as a key value in our way of doing business. We will always provide you with a pleasant comfortable, convenient, clean, safe and well lit environment. You will receive respect and dignity from our entire staff. We are never finished until we have met and exceeded your expectations on all levels, all of the time.
We provide immediate service when you need it. Polakoff Bail Bonds takes pride in meeting all your concerns, whether an emergency or question about the process. Our office is always staffed with licensed multilingual bail agents to help you to resolve any bail issue you may have. Polakoff Bail Bonds under the direction of provides every bail service and then some: from our high tech communications, personalized transportation, payment plans when needed, to our VIP Concierge service. Polakoff guarantees you 100% satisfaction, from the moment you call us, until we shake your hand and thank you for your trust and business. After 42 continuous years in the bail business, Polakoff Bail Bonds has the experience, expertise and know-how required to deal with prosecutors, jails, and the courts to help defend your rights. Bail Bonds Orlando
Bail Bonds Orlando We work closely with experienced criminal defense attorneys in Orlando and throughout Florida to ensure that you have everything prepared for your next court appearance. Does your case involve a federal bond or a Nebbia Hearing? Polakoff Bail Bonds can help. We can work with your attorney to prepare and satisfy Nebbia requirements and the stringent challenges involved in posting Federal bonds. We understand that an arrest and criminal charges cause stress.  That is why we are committed to guiding you through each step of the legal process.
Call Us Now: 407-422-6666